SAFELOGIC BASIC SWINGBOLT LOCK PACKAGE W/ CHROME KEYPAD
SKU:

SR-Basic-CH-601

UPC:

Shipping:

Calculated at Checkout
Frequently bought together:
Description
SecuRam SafeLogic Basic keypad in chrome finish with EL-0601 Swingbolt lock body. Simple. Reliable. Secure.
Features include:
- 2 User Codes
- Manager Code
- User Code
- 6 digit code length
- Wrong Try Penalty Lock Out
- Enable/Disable User Codes
- Single 9V battery operation (10,000 openings between battery changes)
- Stainless steel construction.
- Dual handed Swingbolt Lock Body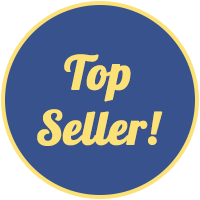 View All
Close
11 Reviews
Very easy to replace.

I haven't received my order.
Order shows delivered by the carrier of your choice USPS. I have sent you an email asking for additional information.
Many Thanks
Pete Bailey
Director of Operations
888-622-5495

Easy installation, fast delivery

Thanks for the help over the phone to make the decision on the right replacement lock. Easy to work with and knowledgeable. Fast delivery considering even during COVID-19 times. Actual lock was an exact fit with a very minor modification to the safe door. Easy install. Now I need it to work flawlessly 100 years. Thanks.

Great company. Very nice and helpful

Like the different option by the change of a keypad allows the customer to upgrade

Everything went together well although they don't show instructions how to put the lock that goes inside the safe just the keypad

This lock was recommended by MBA sales staff as a replacement for a Protex safe lock that had a damaged external power source connector used when internal batteries were weak or dead. This replacement installed without modification to either the internal locking mechanism or external keypad mounting surface! Additionally with the battery in the keypad housing concern about weak or dead internal batteries is finally over! I highly recommend MBA products!

Great replacement for a "cheap" lock

With a little modification to the safe, I was able to replace my cheap dial lock. My only complaint is that this key pad doesn't fit tight to the door with the hardware provided.

Great key pad, reliable, easy to install and program.

Great customer service and a very good value. Easy installation for an old toolmaker.

Good product with Great customer support

After running into a few of these I called the Tech hotline and was handled very well. Good thing too since I ended up with many more to service. I was convinced and bought additional new ProLogics.
View All
Close