NEBO SLYDE LED FLASHLIGHT/WORK LIGHT
SKU:

NBT01

UPC:

Shipping:

Calculated at Checkout
Frequently bought together:
Description
Combining the best that NEBO® has to offer, the SLYDE™ features a powerful LED flashlight and COB work light all in one. At first glance, the SLYDE™ appears to be a simple, strong flashlight, emitting 250 lumens of intense white light…and it is! However, you will see the SLYDE™ is much more. The body of the SLYDE™ conceals a powerful 190 lumen work light. To reveal the COB work light, just SLYDE to open!
LIGHT
• High-power 250 lumen LED flashlight
• High-power 190 lumen COB work light
LIGHT MODES
• Flashlight: 250 Lumens - 2 Hours / 230 Meters
• Work Light: 190 Lumens - 3.5 Hours / 18.5 Meters
DESIGN
• Anodized aircraft-grade aluminum; water and impact-resistant
• Work light is concealed inside the flashlight body; just SLYDE to reveal
• Powerful magnetic base
OPERATION
• Side-positioned ON/OFF button with Soft Touch Technology
BATTERIES
• Powered by 4 AAA batteries (included)
SPECS
• Length: 6.5" (compacted) / 9" (extended)
• Diameter: Barrel – 1.3125" / Head – 1.625"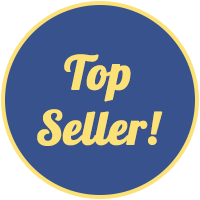 View All
Close
4 Reviews
nebo slyde led flashlight

Bright!!!! That says it all.

This really comes in handy inside our tent and also under the hood. Thanks for such a great product.

The slyde is the best light I've had so far. Very strong and sturdy construction for the price.

Great Locksmith Worklight!

Great Worklight for Locksmiths. Great to work inside file cabinets, magnet holds light inside on cabinet wall while working, Holds above dial on safes.
View All
Close